Robert Penchovsky's Website
You can see the topics of my research below.
Robert's Research
You can see main research grants.
Grant Awards
News and views on our research.
News and views on us
You can see our awards.
Research Awards
You can see our awards.
PhD students' Awards
Dear Visitor,
My research was acknowledged by an award from the Bulgarian national contest for scientific excellence for researchers of all areas over 35 years old organized by the Union of the Scientists in Bulgaria. My research was awarded for scientific excellence achieved in the fields of synthetic biology, bioinformatics and molecular evolution. The ceremony was held in the aula of Sofia University on November 2nd, 2015 (see the photo below).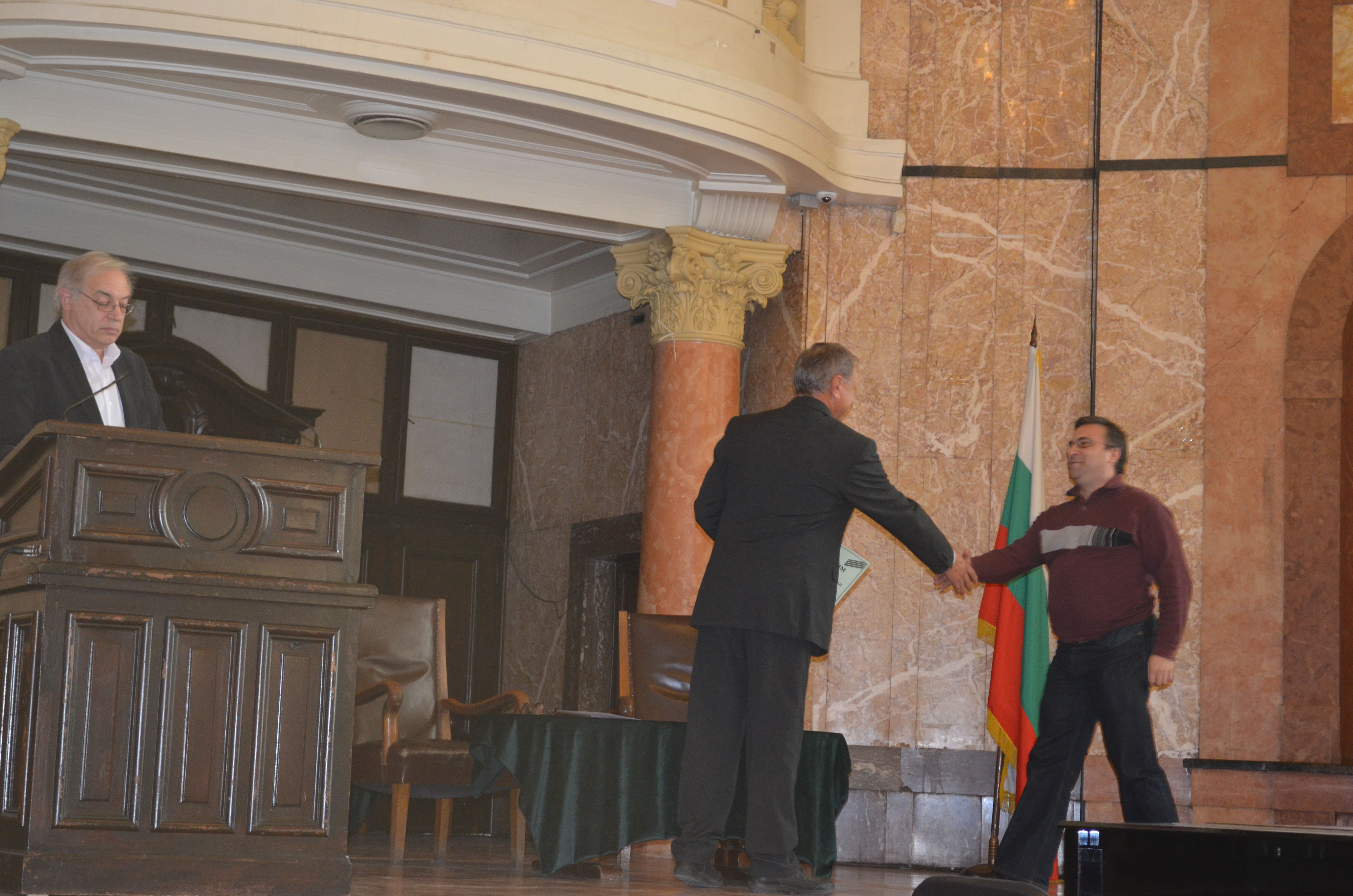 Certificate of the award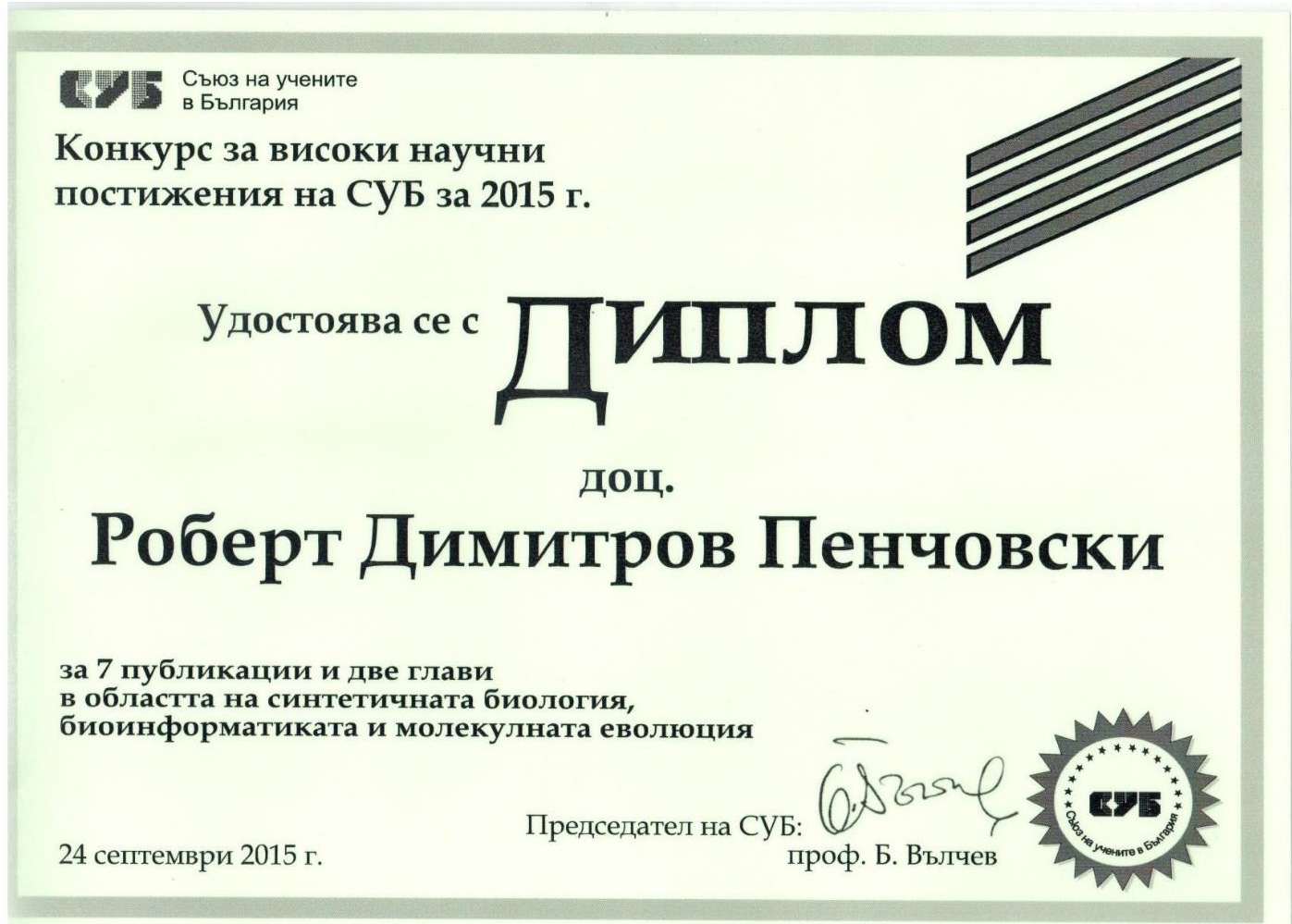 News on the award in the magazin ScienceBG